THE 80 TENNIS PROTAGONIST COLLECTION AT ROLAND GARROS
16. Jún 2017
Joma tennis players wear the most vintage collection.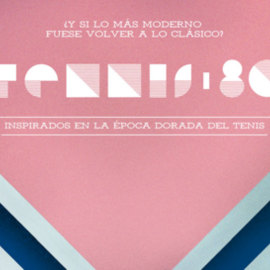 Given the success of the first Tennis 80 collection developed in 2016, we have relaunched this model with new design but maintaining its vintage style .
This collection has had a great reception among the professional players of the Spanish brand and will be at Roland Garros when all tennis players wear this collection. It is composed by a complete line of garments in which they emphasize the shirts of short sleeve that include polo type and silkscreen in the front or the pole with decoration in the form of diamonds.
The Tennis 80 collection is made of high quality polyester that provides comfort and breathability and includes DRY MX , a fabric of last generation able to control the body moisture of the athlete.